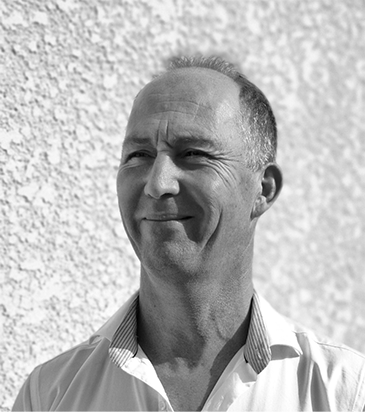 The strength of an expert and motivated team at your service. Created in the spring of 2006, La Compagnie du Bien-Être accompanies you to make your dreams come true: classic pool, overflow pool, infinity pool, Spa, Hammam and Sauna.
Sylvain Passa, a certified professional with 32 years of experience, wanting to be as close as possible to his customers, wished, 15 years ago, to become independent in his activity. His initial training as a landscape gardener completed by a complete apprenticeship as a swimming pool specialist allows him today to work efficiently on building sites and to be the direct interlocutor of all his customers. This personal commitment, constantly updated by new training courses, is a guarantee of seriousness and quality. He can now complete his creativity with a recognized technique.
La Compagnie du Bien-être operates in the cantons of Geneva, Vaud, Friborg, Neuchâtel and Valais where we provide a responsive service and where passion for the profession is placed at the center of our Company's strategy. We can also study your project in France. Our services are aimed at individuals, hotels, healthcare establishments and establishments open to the public.